Ok, 3 posts in one day- yikes! I don't mean to bog you down with reading material...just catching up.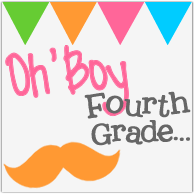 Here is my March Currently put on by Farley. Go to the link above to join the "Currently" fun.
I also created a tutorial to go along with this post, in case you don't know how to do a Currently and need help.
Listening- It is Seuss' b-day after all!
Loving- I have been contact paper-ing everything that has been holding still lately. I used to do that all the time when I first started teaching.
Thinking- I had report cards to write this week, so no papers got graded this week- eeks!
Wanting- Too much left to do before the end of the year comes....
Needing- Yumm, pancakes. Ok, so I signed myself up for some fun 5 K races....now that means I have to prepare for them with lots of exercise. Yikes. Wish me luck.
I messed up and didn't follow directions for the last space, but whatever!
Here is the tutorial. Please comment if this is helpful to you or not. I tried my best. :)
Enjoy!
Amy