It's time for the amazing Farley's Currently, yay! Click the link below to join.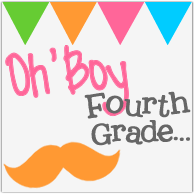 I think this months Currently is super cute. I always have such a fun time in October with Halloween- it's my 2nd favorite holiday. We already decorated our house for it!
Loving- We have a field trip to a local pumpkin patch on Friday and it is such a fun place. I am so excited to go! There is a hay ride, corn maze, petting zoo, equipment to climb, giant slides, etc. The kids have soooo much fun and so do the teachers. I like buying a little special something there each year. This year I get to wear the tie-dye shirt I got from last years field trip! Tehe.
Thinking- I need to get my self in gear for working on words activities. I would like to freshen up the routines.
Wanting- In ABQ, we host an International Balloon Fiesta each year, beginning the 1st weekend in Oct. We will go to it the following weekend, but we are super excited it is starting. There are balloons of all shapes and sizes, fun games and contests that balloons take part in, and tons of yummy food! We always like to go on the special shapes days. My favorite is the Darth Vader balloon from Denmark. They have people dressed as storm troopers for pic taking opportunities. Neat!!!
Trick-or-Treat- I have a quick "Read the Room" freebie below. Hope you enjoy it.
Happy Tuesday,
Amy