I am joining up with Blog Hoppin' in a linky for 2014.
Click the picture below to join in too.
Today is Day 1- Fun and Family
Honestly, I don't
do
resolutions. It just ends up being sad news when I don't do it. So, I am going to phrase this as wishes instead.
I wish to spend time with my family doing fun things this year. I would love to go to Cali this year. Maybe during the summer months. We love to camp and always have fun at the beach. So why not do both?!?
It's just good fun hanging out with my 2 cute girls!
I am also linking up with Farley for January's Currently. Click below to join in with her.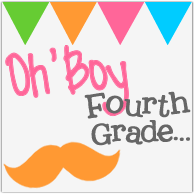 Most of the above is self explanatory....
Wanting- my dogs are not good on leashes. 1 dog is very old, but it never hurts to try to work with them. The other dog is 9 mths and working on learning a variety of lessons. He is very smart, so it will come as long as we remain consistent.
Memory/Tradition- We go to Disney for Christmas often, and this year was one of those years. We had a blast! We looooove all things Disney. Next Disney adventure, I want to do the cruise ship "Dream." Fun stuff on that boat!
Have a wonderful new year everyone!