Happy November!!!
I love the Currently's that Oh'Boy 4th Grade does each month. Click below to join in on the fun.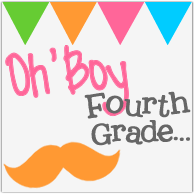 Listening- Does anybody have kids that argue all the time? My kids get along pretty well, but lately they have been arguing a lot. It's nice to hear them enjoying each others company again.
Loving- I'm a bit CRAZY about Christmas. I listen to Christmas music from Halloween until past New Year's Eve. It's my favorite holiday by far.
Wanting- Does anyone out there ever feel like you just want to do it all? I want to have all the time in the world for my daughters, I want to have a super cool classroom that is constantly hands-on and fun, and I want to have a clean house full of homemade foods....all the time. BUT, it ain't happenin'. It bums me out that I can't. I do the best I can but I always wish I could do more. Maybe one day I'll face facts that I am not Wonder Woman. Sigh.
Pin-
I love mashed potatoes!