June is almost finished and I am just now getting to my June Currently!!! How very sad.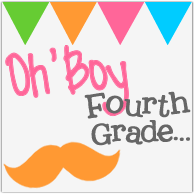 Join in at Farley's neck of the woods by clicking the mustache above!
My kids are loving our new puppy but have been great about keeping our older dog, Clyde, feeling loved too.
I love feeling like a S.A.H.M. during the summer. It is very rewarding and rejuvenating.
In-service- I will be presenting during our in-service this August and I am making plans, organizing, and working on my list of supplies to gather before the big week arrives.
Summer does go by way too fast!
We have not gone to the pool very much this summer, so we planned a play date with some friends to make sure we get there!!!
I said tablet because my hubby got me one for my b-day, but I would like to try to use it for kindle-style purposes this summer rather than just email and blog stalking.
Happy last week of June.... yikes,
Amy