Yay, here is the newest installment in Farley's Currently linky fun. Join in, it's always fun!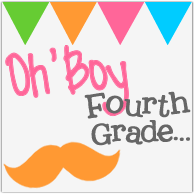 We love all things Disney! We just found out we'll be able to do another Disney World trip this Christmas, yahoo!!
Living in NM it doesn't rain a ton, but we have been in an extreme state of dryness this year. It's been officially a drought for 3 yrs, but this year has been BAD!!! So, the fact that we had 12 rain drops just now is amaaazzzing!
I will be going with a black, white, and green theme BUT also chalkboard- which goes with that coloring. There is always that question of how to place furniture, how to do the bulletin boards, etc. etc.
There's a new teacher store in town- Teacher Heaven. I haven't gone, but everyone keeps telling me how great it is. So when I go, I'll probably go bonkers and spend too much but it will be fun.
If you work hard, you should allow yourself to play hard too. It's only fair! :)
Amy