Wow, what a busy week. The first week of school is done for me and boy am I exhausted. I am trying very hard to keep on top of all things at school that tend to take me forever (prep time and grading). So far, so good. I had hoped to be on top of my house work as well, but not so good, so far. Booo!
I am linking up with Doodle Bugs for another installment of...
1. I have noticed all the hub-bub about the Erin Condren planners. They look very neat, but I was a procrastinator and did not think about ordering until it was too late for me. Sooo, I went to the teacher store in town and got one there. I actually am very happy with it. It is cute and has room for everything. I only wish it had tabs so I could flip to each part easily. I will probably end up adding some for myself.
2. My girls had a great first week back to school! They both decided the back to school hair cut would be a big CHOP to their hair. This was not easy for me to say yes to. BUT, it is their hair. So, there are some new hair styles this year for my precious girls.
3. I used a cute frog word wall freebie from the lovely Amy Marshall from
The Resource(ful) Room
. It also has Daily 5 posters and bulletin items. I love it and it turned out very cute. Thanks Amy!
I took these pics in a hurry, so I ended up with a lot of my "beautiful" lights in it. I don't know about you, but I have never liked school lights. So... institutional. Although, I should not complain because I have a huge and lovely window in my room.
4. I do not like wasting time. I am sure you agree with that statement. I use a trick each year that I learned from my amazing teammates from the past few years. I go through my entire planner and use teeny tiny labels to plot my enrichments for each week for the entire year. It saves time and writing. Our fabulous front office -woman of many hats- prints the labels for me. I just have to put them in my planner using my printed out schedule for the school year.
5. I will be meeting up today with the sweet Melissa Cloud from-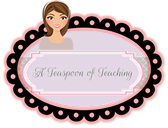 We are having a bloggy breakfast meet up in ABQ, where we both live. Although, technically I am an East Mountain girl. I say I am from ABQ because I am there all the time for work and everything else. I will post some pics tomorrow and tell you all about our fun! I am excited to meet her. I am also excited that we are meeting up at Flying Star, yummy!
Amy