Soooo, not sure how it snuck up as I kept telling August to go away, but here we are.
Join in with the fabulous Farley here-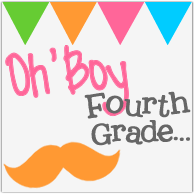 Loving: I have been working hard on my room, all week in fact. I took "before" and "not quite done, but almost" pictures.
Before
Almost Done
Thinking: With the start of school comes less time with my babies. I have 2 girls who are not babies, but they are MY babies. I will miss them while I am working, even though I see them on the playground sometimes and walking to enrichments sometimes. I still don't get to just sit and snuggle with them willy-nilly. Sigh.
Needing: Every summer I make all new hairbows for my kids to use for each holiday/special occasion/or just because. They love telling people I made them and I love that they wear them!
B2S: I love sharpies. Nuff said. Organization and time go hand in hand. I want to be so ridiculously organized this year, more than usual. This way I will have more time for family. I spend way too much of my family time, that I will never get back, working. I need to have more balance. Any ideas on how to accomplish this? Anyone feel totally great at this?
Amy